Written by Joss Whedon
Artwork by John Cassaday
Colors by Laura Martin
Chef's Note:  In this scene, Wolverine has lost much, if not all, of his memory – as you might surmise by his oddly affected speech and his sudden lack of fluency in Japanese.
This dire, and slightly whimsical, delusion is quickly disrupted by a violent alien attack on the school. But it is only when he gets firmly smacked on the snout by a falling can of beer* that his memory of self returns.
I love the last two panels here which show this focus returning as he sits there contemplating the pull tab and what it means. Well done, Mr. Cassaday!
If there is one thing that can be said definitively about Wolverine, without any of his many stories contradicting it, is that he loves beer. It's pretty much always on his mind.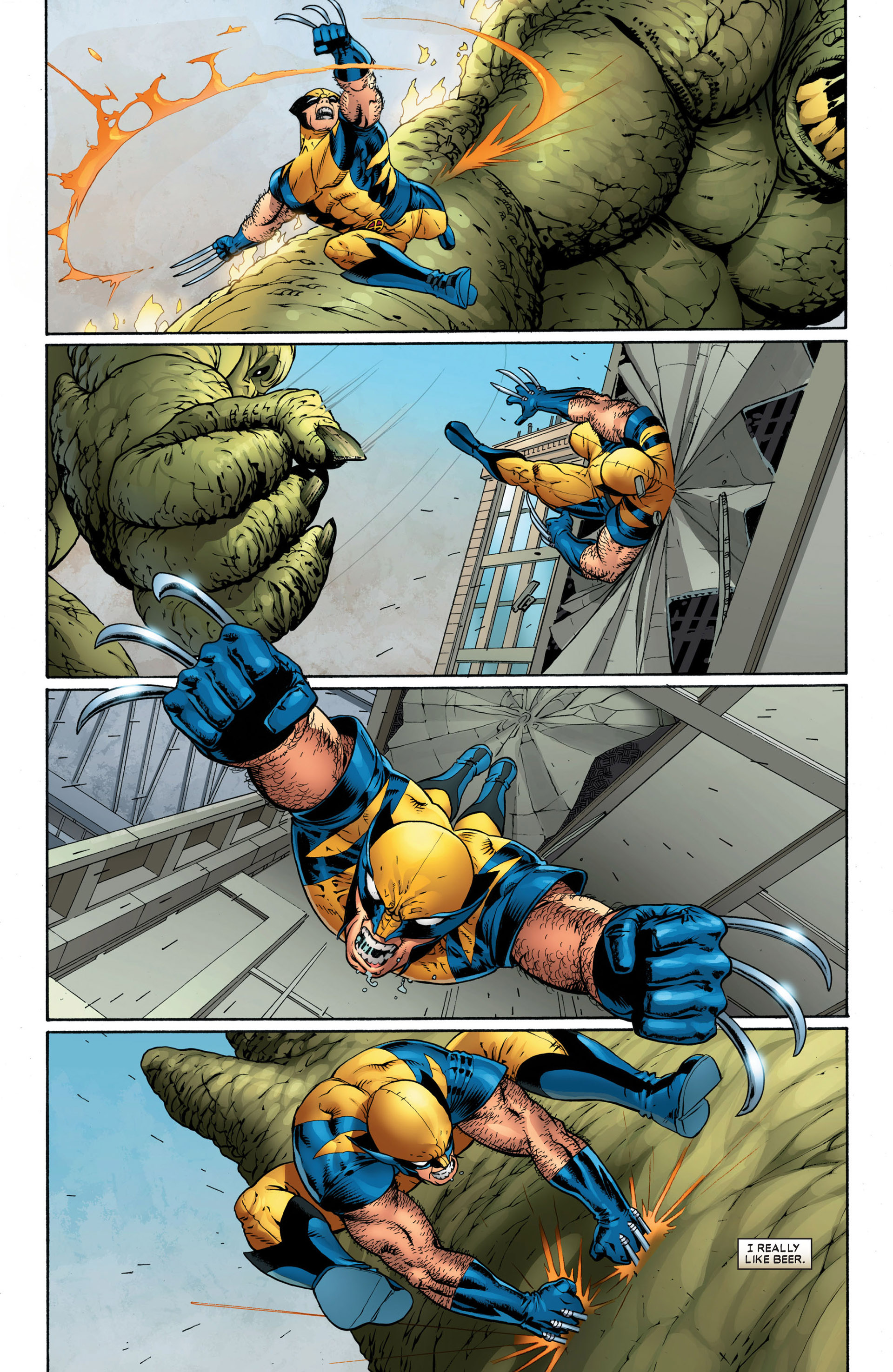 Chef's Note:  So, in honor of the greatest beer-lover of all comic-dom, Happy National Beer Lovers Day!
* Does anyone know this brand of beer? I know it exists but I'll be danged if I can remember it. One hundred fake internet points to whoever clues me in!