Chef's Note:  "Man vs machine" is a classic model of narrative conflict in modern world literature. The tale of John Henry is a well known one.
An excellent example of this can be found in one of the more epic struggles to take place across the pages of comic book history: Luke Cage, a.k.a. Power Man, versus the soda vending machine in the lobby of the Gem Theater.
---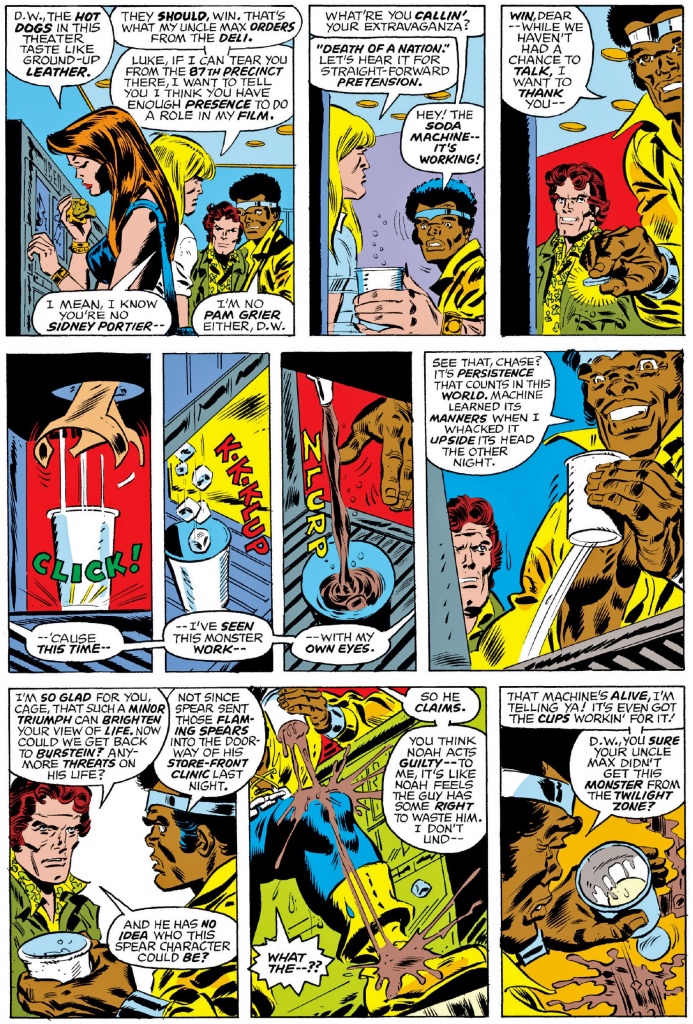 ---
---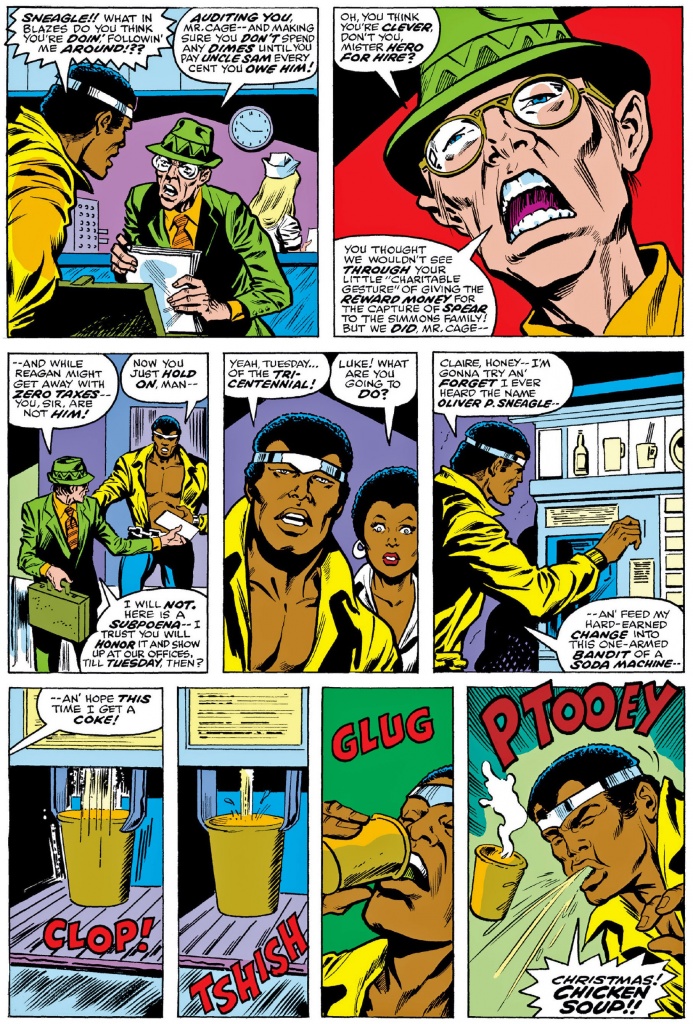 ---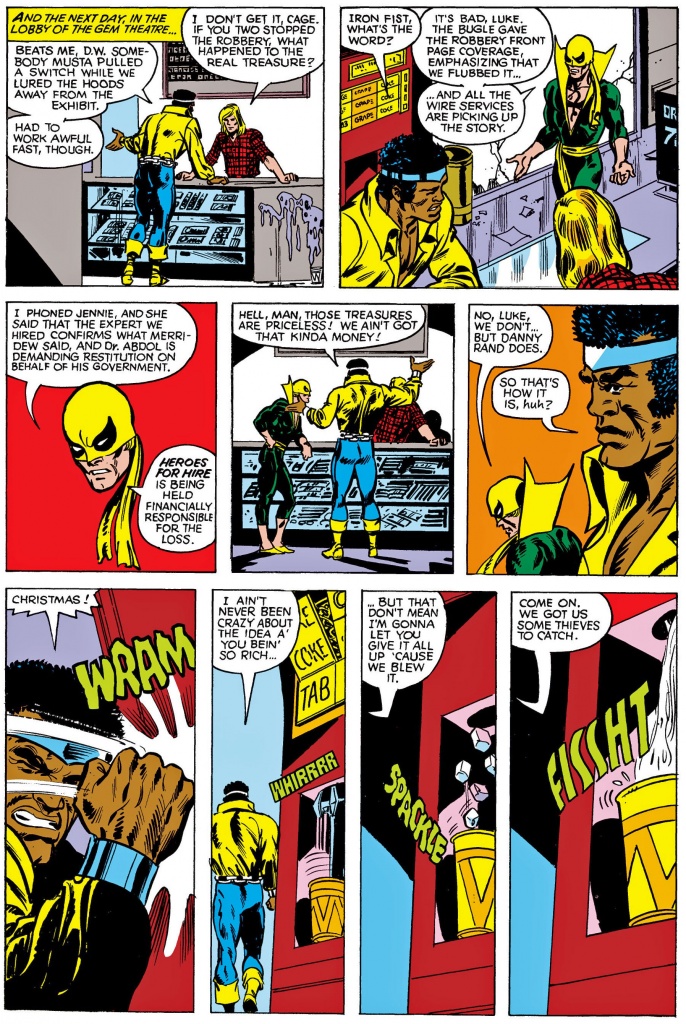 Chef's Note: It is a tragedy of the first order that Luke misses out on his triumph in the end. If he had stayed just a moment longer he would have seen that, eventually, percussive maintenance gets the job done.
Onomatopoeia:  Whackett! | Sploosh! | Click! | K-K-Klup | Zlurp | Clop! | Tshish | Glug | Ptooey | Wram | Whirrrr | Spackle | Fissht
My cup runneth over with variety and abundance. 5 stars (★★★★★)