Written by Tom King
Artwork by Mitch Gerads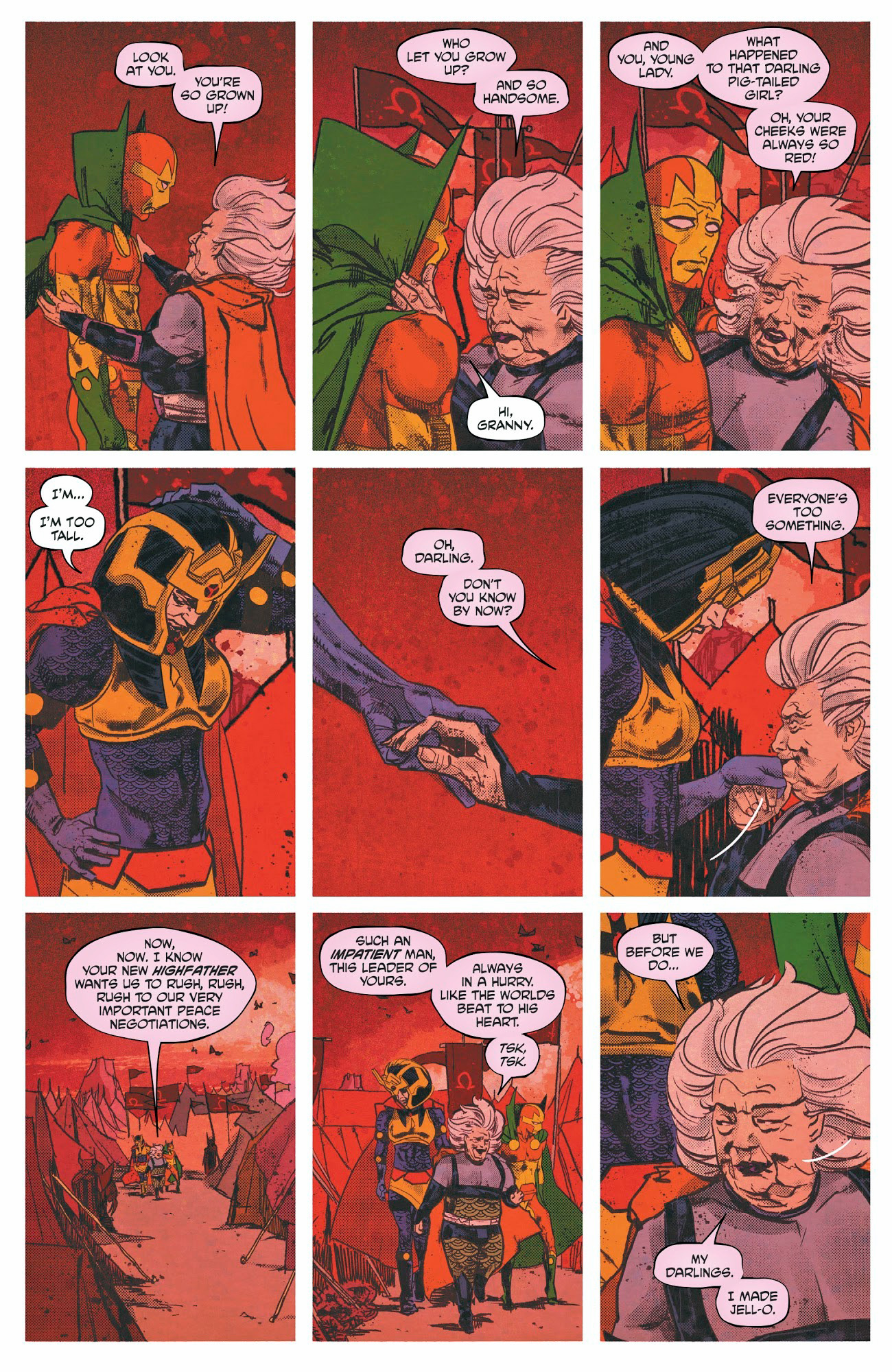 Chef's Note:  
Granny Goodness, as you might guess from this scene, is not a very nice or good  person. She is, in fact, the very embodiment of vicious cruelty-
And we are shown this quite aptly here with her placing a plate of Jell-O, of all things, just within reach of a man she is starving to death. Might as well offer him a popsicle.