Written by Kelly Thompson
Artwork by Marcio Takara
Colors by Rachelle Rosenberg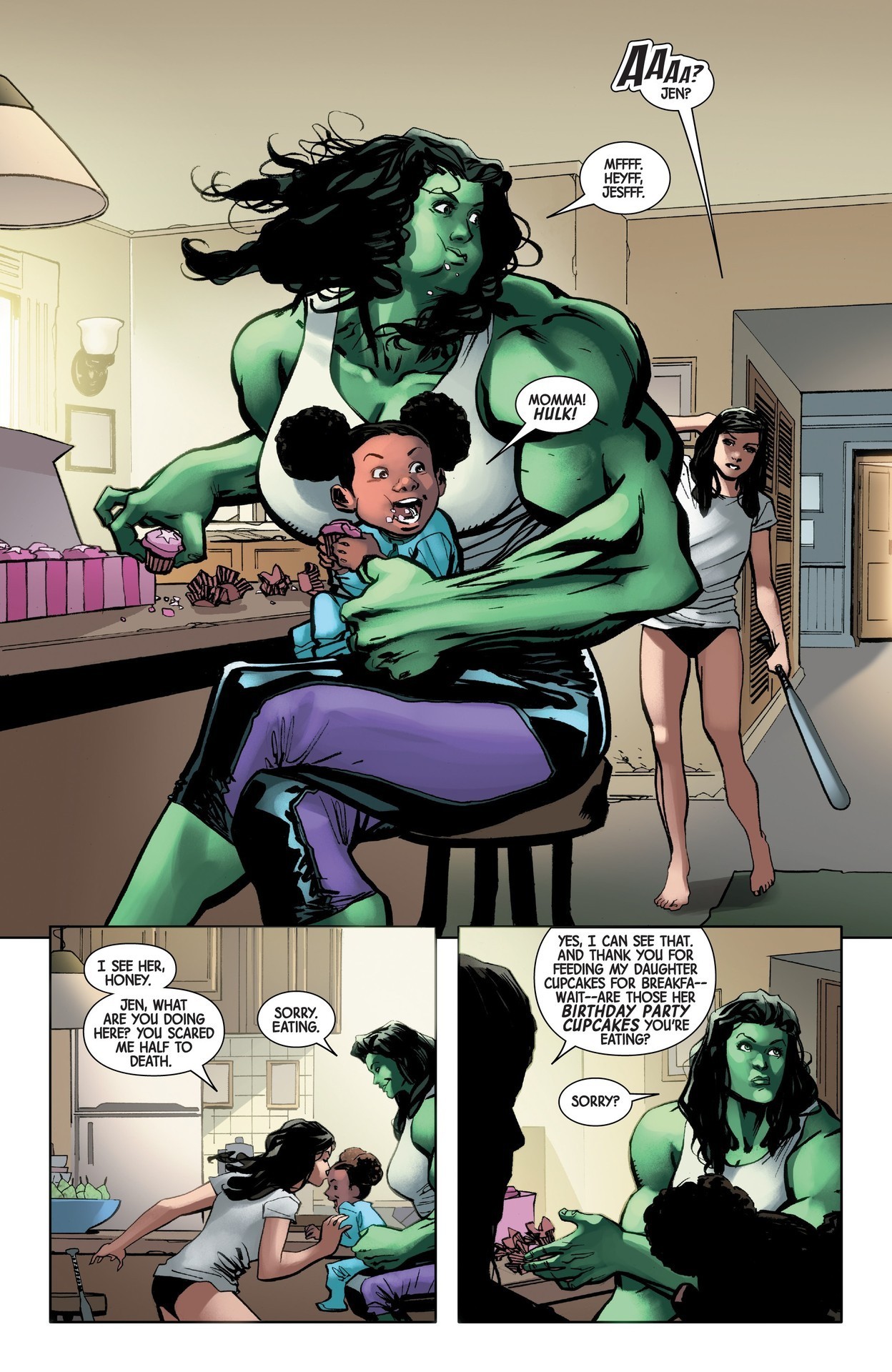 Chef's Note:  This may look like yet another post about food theft but I don't think Jen can be said to be really stealing food here. It is true that she is blatantly violating the unspoken yet long-standing prohibition of eating birthday cake before the party for which it was baked. C'mon now, Jen.
That said, I believe this is entirely ameliorated by the fact that these are, after all, Dani's cupcakes, she being the birthday girl, and she is obviously quite happy to be sharing them with Jen.
The birthday boy/girl traditionally gets to eat the first piece of the cake.
Also then Luke starts digging in… and then even Jess has one in hand, ready for noshing, in the final panel. Case closed!
Chef's Note:  Happy National Vanilla Cupcake Day!