Written by Len Wein
Pencils by Sal Buscema, Inks by Joe Staton
Colors by Glynis Wein, Letters by John Costanza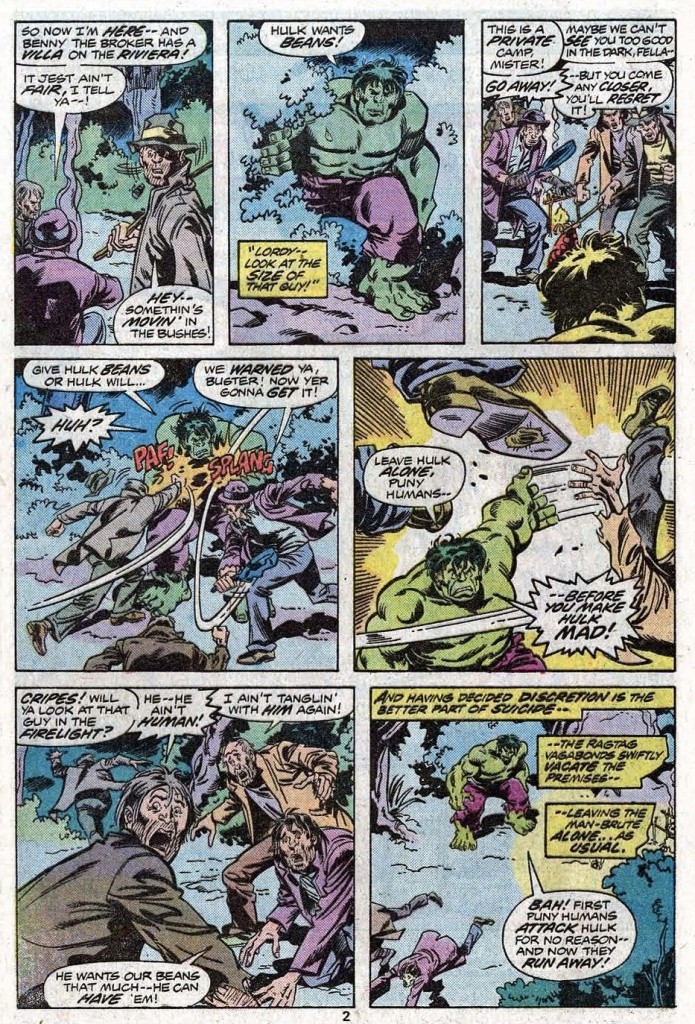 Chef's Note:  As we were revisiting our roots the other day, and then National Bean Day came along, it seems only just that we should once again encounter the Hulk and his incredible love of beans.
Chef's Note:  It is interesting to note the soporific & calming effect that beans have on the Hulk.
The US military, which regularly clashes with (and consistently loses to) the Hulk, could take some lessons here (i.e., less bullets and bombs – more beans!).
Chef's Note:  And yes, faithful readers, this is yet another installment in our ever-increasing number of posts concerning food theft! These so-called "super heroes" just cannot keep their mitts off of other people's food. Even the homeless and indigent are not exempt! When will this nightmare end??
Onomatopoeia: Ssloshh!
At first blush a bit basic, but also bit unexpected. Simple but bold styling. 3 stars (★★★)