Written by Jeph Loeb
Artwork by Tim Sale
Colors by Gregory Wright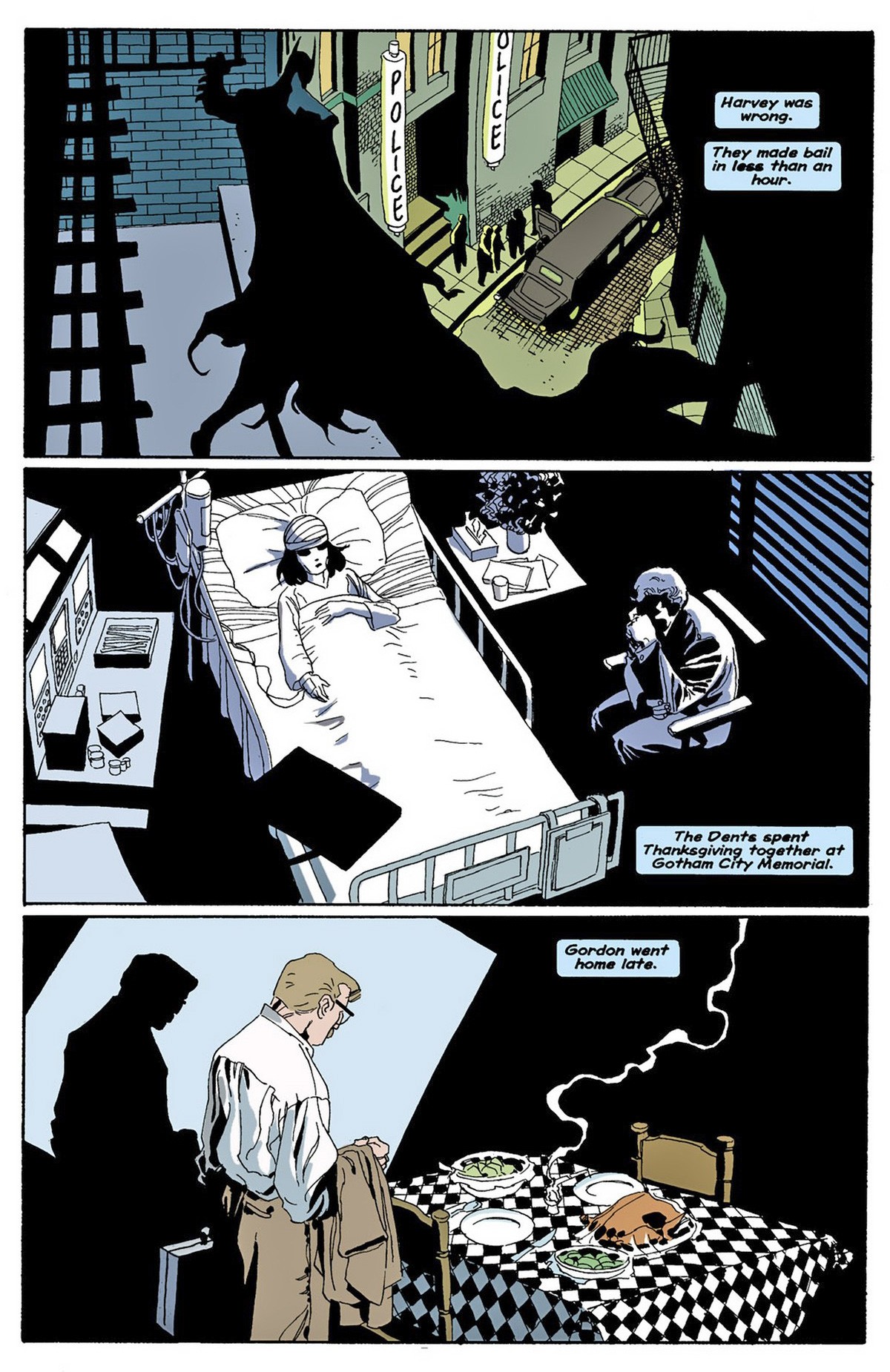 Chef's Note: I've always been intrigued by this gentle moment between Batman and Solomon Grundy. An apology, in part, by Batman for a earlier encounter where Grundy got caught in the middle of a fight he did not start. But also, I think, an acknowledgment of the human person Grundy once was and might still be.
This is emphasized by the fact that Batman doesn't just stuff a bunch of food in a sack and drop it in the sewers so Grundy could have a snack. He prepares a plate for Grundy, a quite formal, yet also intimate, gesture. He wants Grundy to know that it is Thanksgiving and that he is choosing to share that holiday feast with him.
Chef's Note:  Speaking of which, what is on the plate? The leg of roast turkey is quite clear, as are the bright green peas. Then we've got mashed potatoes, I'm assuming, on the top left (with some very noir gravy), and some standard brown bread stuffing on the top right.
Which leaves us then with the bottom-most area, which is filled with… pancakes?
Chef's Note:  Happy Thanksgiving, good peoples!