Written by Kieron Gillen
Artwork by Jamie McKelvie & Mike Norton
Colors by Matt Wilson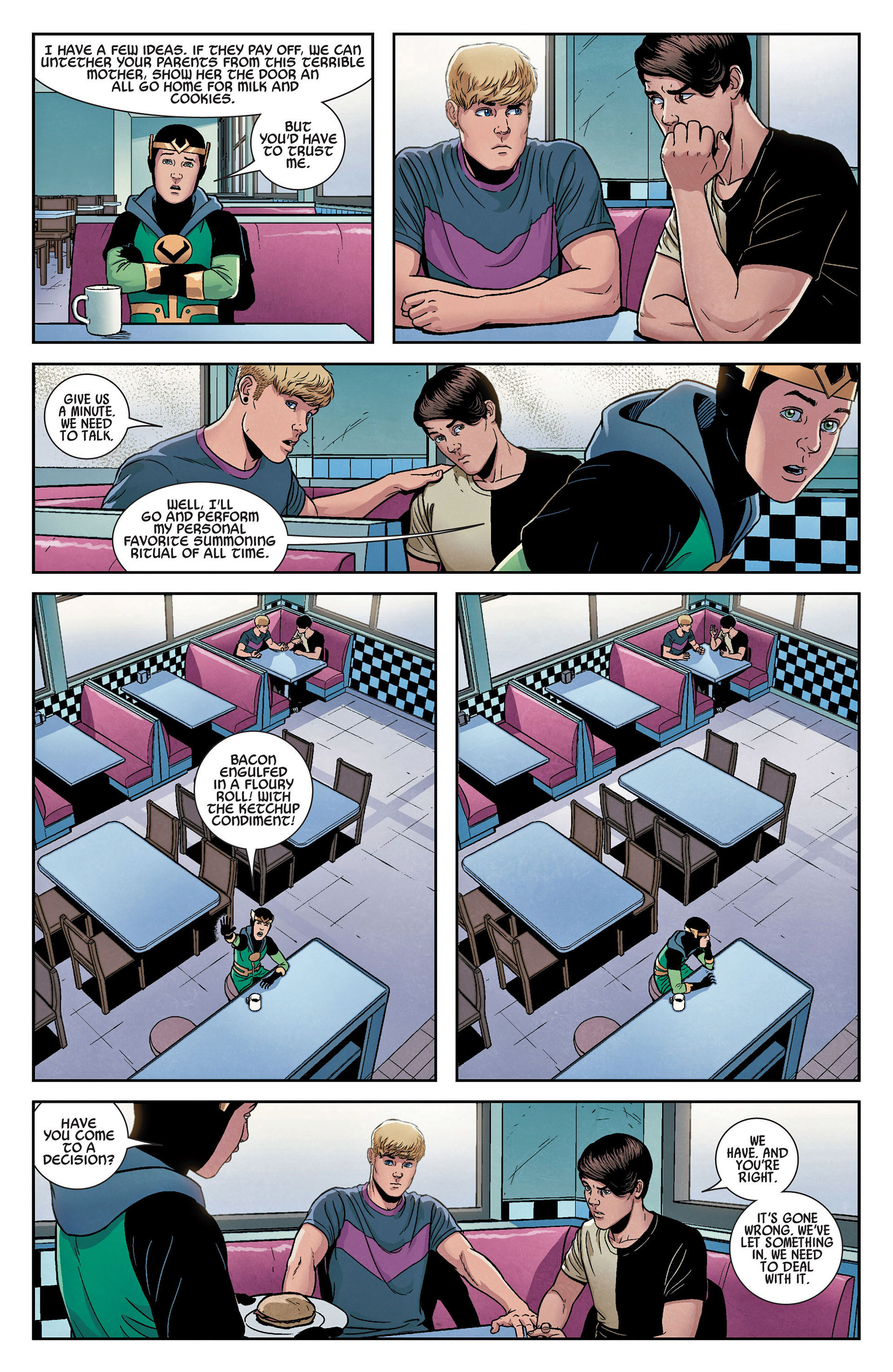 Chef's Note:  Here we learn that Loki's "personal favorite summoning ritual of all time" is ordering a bacon roll, complete with ketchup.
Not exactly the most common fare for a US diner, but it does look like Joe did a decent job of fulfilling Loki's command. Luckily, it is not the most complex dish to prepare.
And too: bacon really is kind of magic.
Chef's Note:  Happy International Bacon Day!