Writing & Artwork by Dan Jurgens
Inks by Mike DeCarlo, Colors by Tom Ziuko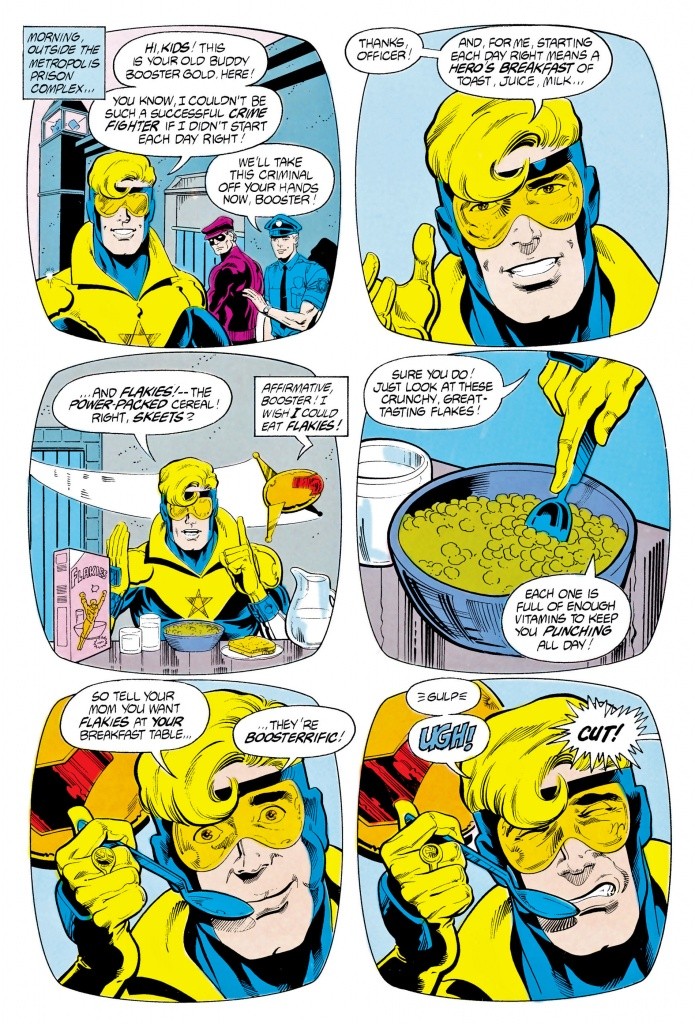 Chef's Note:  Given the fact that the cereal Michael is eating here (or attempting to eat) is called "Flakies", I think we can go ahead and assume it is most likely some version of corn flakes. As you probably know, they are the most common form of flaked cereal.
Also, corn flakes are yellow and gold is yellow so… marketing magic!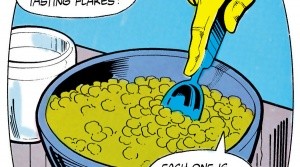 Chef's Note:  Did you know that corn flakes were created by accident?*
According to company history, it was one night in 1898 when a batch of wheat-based cereal dough was accidentally left out for an extended period of time, causing it to ferment. When rolled out into thin sheets, the slightly moldy dough produced perfect large, thin flakes that became crispy and tasty in the oven. Over the next several years, Will Kellogg kept experimenting with the recipe, and figured out that corn, rather than wheat, produced even crunchier, crispier flakes.
Chef's Note:  Happy National Cereal Day!