Written by Doug Moench
Artwork by Paul Gulacy
Inks by Al Milgrom, Colors by Petra Goldberg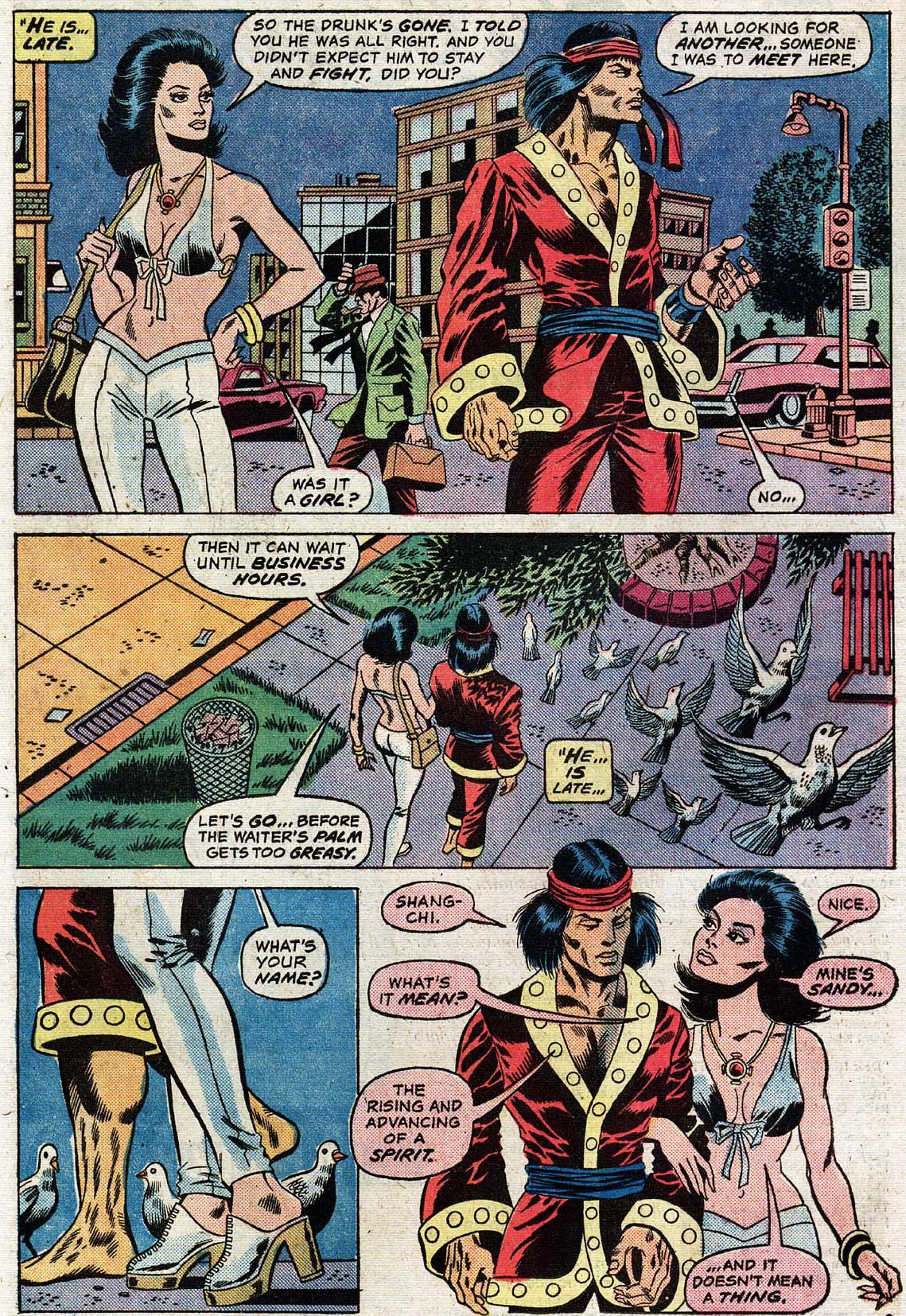 Chef's Note:  At first glance, it might seem strange that Shang Chi, a young man but certainly an adult young man, would have had no experience of pizza. But when one recalls that he spent most of his life being trained to be an assassin by his father, an immortal crime lord and sorcerer, it starts to make more sense. Furthermore, his father was also a staunch opponent of all things Western. As such, pizza, a quintessentially Western dish, was not something Shang Chi would have ever encountered.
It should also be noted that if one is unfamiliar with pizza, it is not immediately obvious that it is meant to be eaten with one's hands. This is especially true of New York style – one of the larger and sloppier manifestations of pizza. The skill of folding &/or crimping a slice is a learned, not innate, behavior.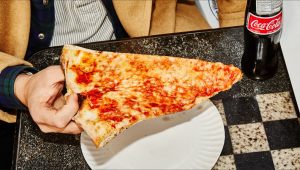 Chef's Note:
  What is this "greatest little Italian restaurant in Manhattan"? It looks rather posh – waiters with suits and silver trays, a spacious courtyard, boutique furniture. An unlikely NYC
pizza
spot to say the least, which tend to be
pretty basic
. Sometimes I wonder whether comic book creators are just making things up.
Chef's Note:
There is also the question of "Let's go before the waiter's palm gets too greasy"? Again this establishment seems quite high end if one has to worry that someone will
out-bribe you for a table
.