Written by Nick Spencer
Artwork by Steve Lieber
Colors by Rachelle Rosenberg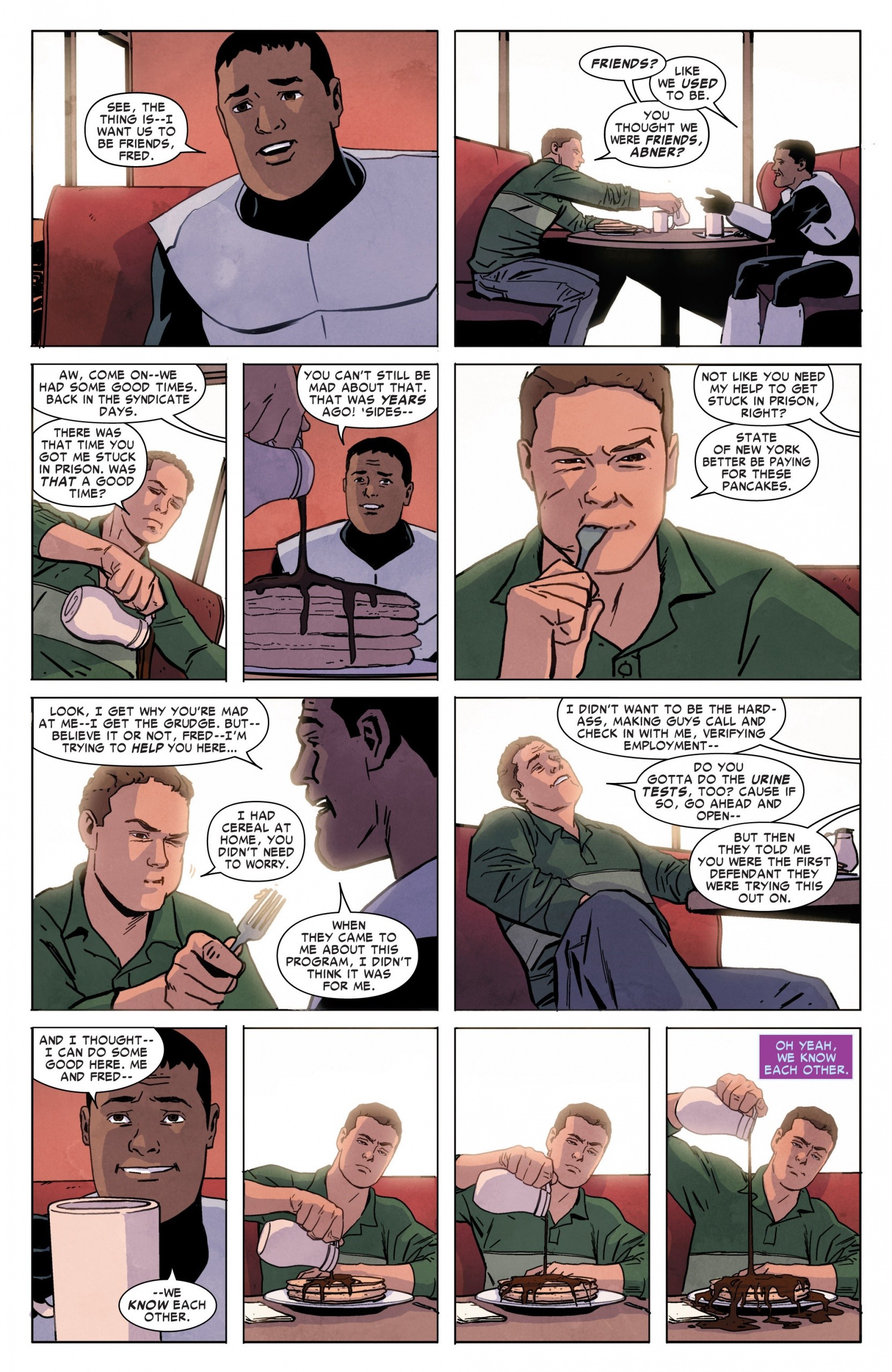 Chef's Note:
  Happy
National Maple Syrup Day
!
Early settlers in the U.S. Northeast and Canada learned about sugar maples from Native Americans. Various legends exist to explain the initial discovery. One is that the chief of a tribe threw a tomahawk at a tree, sap ran out and his wife boiled venison in the liquid. Another version holds that Native Americans stumbled on sap running from a broken maple branch.

From the 17th century onward, dairy farmers who wanted to supplement their income from milk — or who just needed a source of sweetener that was better and cheaper than sugar or molasses — drilled small holes in the trees during the brief weather window between winter and spring. (Sap typically runs out of maple trees on days when the temperature is around 40 degrees following a night when the mercury dropped below freezing.) The farmers called the maple tree stands "sugar bushes" and hung buckets under the drilled holes. Every day or two — depending on how fast the sap was running out of the trees — the farmers would empty out the buckets into larger containers or tanks and haul the watery substance to a "sugar house" usually built in the woods. Here's where the magic happened.
Go ahead and be like Fred and pour it on like you just realized how you're going to get yourself out of this mess.*
* This series is hilarious and excellent. If you are a Spider-Man fan, or just a fan of comics that are fun, do yourself a favor and check it out.